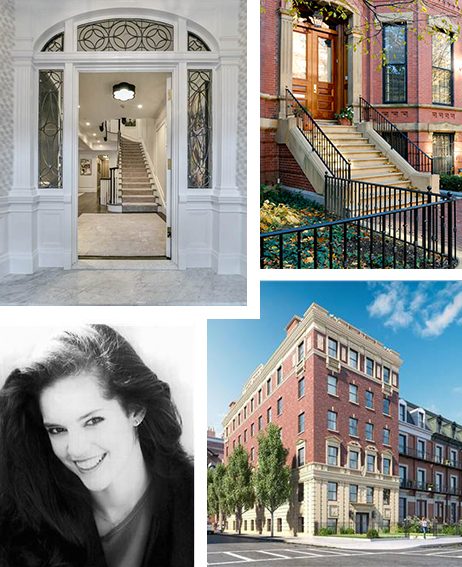 Julie Harrison's reputation for results in the Back Bay, Beacon Hill, South End, Midtown and the Seaport, as well as Brookline, Newton, Wellesley and Weston – has put her in the top 1% of all real estate brokers in the city. Julie has been a prominent real estate broker for more than twenty years and is committed to providing outstanding service. Because Julie knows the market so well, customers and clients repeatedly seek her expert guidance when it comes to both their home buying and selling needs.
Julie Harrison is recognized for the following accomplishments:
Over twenty years of experience in the Luxury Real Estate Market
Top 1% of all agents in both Boston and Boston suburbs
Boston's Top 20 Real Estate Award 2018
Sales volume of over $60,000,000 in 2018
With her help, buyers find their first home or their dream home. Sellers can depend on Julie to give each listing her full effort. She markets every property extensively until it is sold. All of Julie's buyers and sellers benefit greatly from her attention to detail, and from her extensive expertise. She carefully supervises each phase of the listing, marketing, selling and closing process. Each of Julie's clients are valued, and she gives individual service that reflects the highest professional standards. In 2018, Julie Harrison's total sales were over $60 million. Contact Julie Harrison to put her professional, results-oriented team to work for you!
MEET THE TEAM
Arianna Brown
Residential Specialist
Julie Harrison Team
Gibson Sotheby's International Realty
Email:
Arianna(dotted)Brown(at)SothebysRealty(dotted)com
Phone: 617-549-4207
Arianna Brown joined Gibson Sotheby's International Realty back in 2010. She has become a valuable member of the Julie Harrison Real Estate sales team because of her attention to detail, positive attitude and extensive knowledge of the neighborhoods within and surrounding Boston. Arianna's main goal is to help her clients find their dream home for the best price possible. She guides her clients throughout the whole purchase process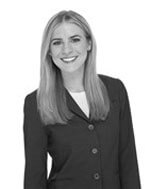 Mary Conner
Residential Specialist
Julie Harrison Team
Gibson/Sotheby's International Realty
Email:
Mary(dotted)Conner(at)SothebysRealty(dotted)com
Phone: 617-861-7434
Mary Conner joined Gibson Sotheby's International Realty in 2016 and is the newest member of the Julie Harrison Team. While Mary is originally from the Boston area, she spent the last few years living in NYC where she began her real estate career working for a leading residential real estate firm selling high-end luxury properties. With this experience, Mary has gained the knowledge and skills required to ensure a successful relationship with
ABOUT GIBSON SOTHEBY'S
Sotheby's was established more than 260 years ago as a bookseller and auctioneer in London. As a luxury brand, Sotheby's caters white glove service and worldwide exposure. Our full-service approach eliminates many of the challenges associated with selling a home. Our international network of more than 950 Offices and 69 Countries with 108 Billion in sales last year, our Relocation Division, along with the unique exposure within the Sotheby's auction houses have given us a distinct advantage. Julie Harrison looks forward to offering more to her clients, friends, and colleagues through this world-class organization. Please call Julie Harrison so she can get results for you!